You guys know that we usually joke around and try to find people around Jacksonville who just resemble celebrities, but this week we bring you....ACTUAL CELEBRITY SIGHTINGS. This past Friday night Jason was asked by JC's good friend Kerry Speckman with Jacksonville Magazine to fill in for her while Nene Leakes from The Real Housewives of Atlanta was in town for an "Empowerment Conference" put on by Truth 2 Power Ministries and First Baptist Church. Both Jason and Kerry were under the impression that we would have full access to Ms. Leakes for a few promo photos and light discussion, well...that didn't happen, her PR lady was a total bitch. Jason did get the honor of meeting Nene, she was very sweet and gracious but was also surrounded by a barrage of security guards and yappy publicists. Needless to say we only got a couple of pics, and they aren't the greatest....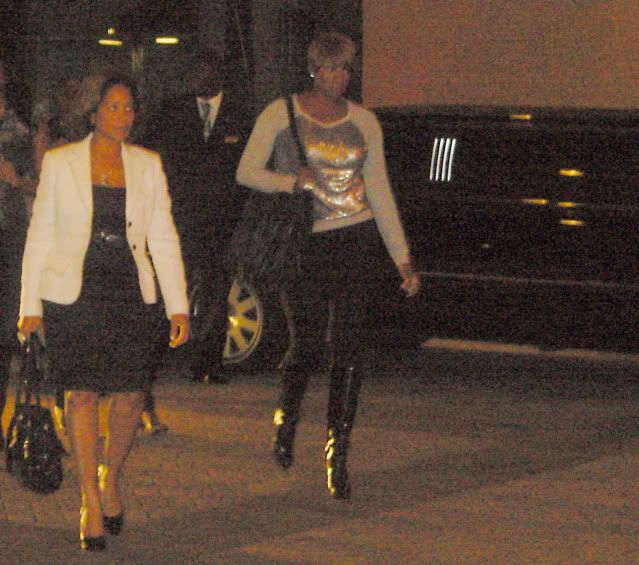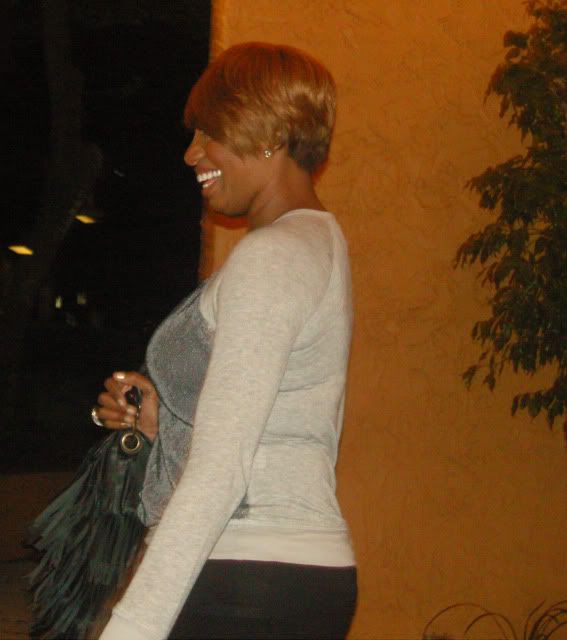 Then on Saturday, our good friends Marie and Paul, from Marietta, had the extreme pleasure of dining at Woodfire Grill in Atlanta where Top Chef contestant Kevin Gillespie cooks. He's still in the race to win and is probably our favorite. Even if he doesn't he has a promising career according to Marie who said that everything was absolutely delicious....
Finally, Juliette Lewis was in town last week performing at Jack Rabbits with her band and faithful readers Effie and Jacklyn got in the picture for a great photo opp. Check it....