It's time for an Engrish round-up. We've been aggregating submissions for about a week now, so here we go....
Jason and Mark were tooling around Atlanta a couple of weeks ago when they spotted this sign for "Crab Langoon" at a China Buffet. Pronounced "Rangoon" by the Asians, it's still spelled wrong.
Joe(y) eyed an error on the draft beer list at European Street in San Marco. "Mony Python".
Faithful reader and multiple Engrish submitter Erminda e-mailed us this gem from a posting on Craigslist. Quite the "Montley Crew". DOUBLE WHAMMY!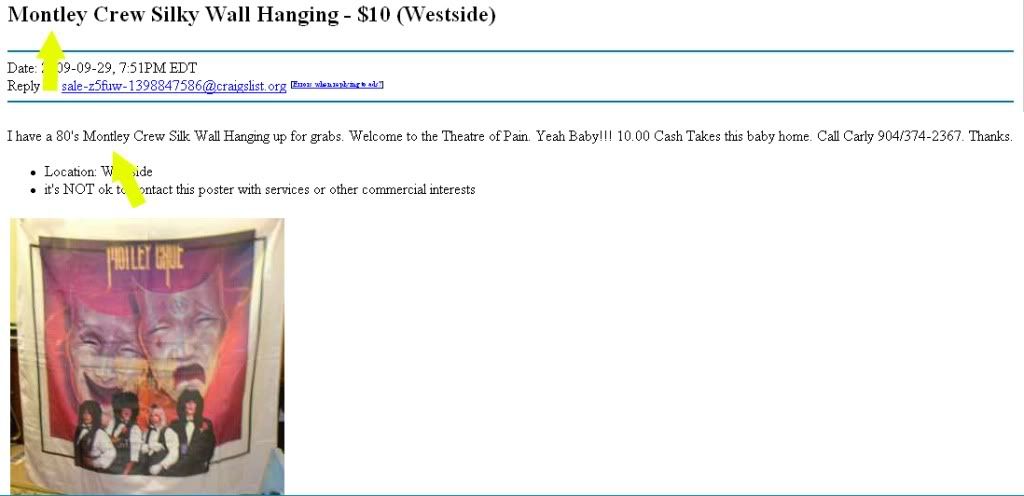 The Healthy Bagel Company in Lakewood (1500 University Boulevard) has posted a "No Cash on Premisses" sign to deter robberies, but it didn't deter Linda from spotting the misspelling.
Our final submission is also from Joe(y). Found on the streets of San Francisco, a street performing trumpeter touts his ability to "Perform With a High Degree of Accuacy". Maybe, but he sure can't spell with a high degree of accuracy.