We're back from Spring Break and, Whoa!, you guys have been seeing a lot of accidental dongs around town in the past week or so. Check out these submissions from Mark, Tom, and Sandra.
Mark spotted your basic, garden-variety, "rubber band dong". Sure, there's at least one in every bag but the funny part is that he found this one in the parking lot at the Jacksonville Hotel AKA the JAIL. He's there quite often.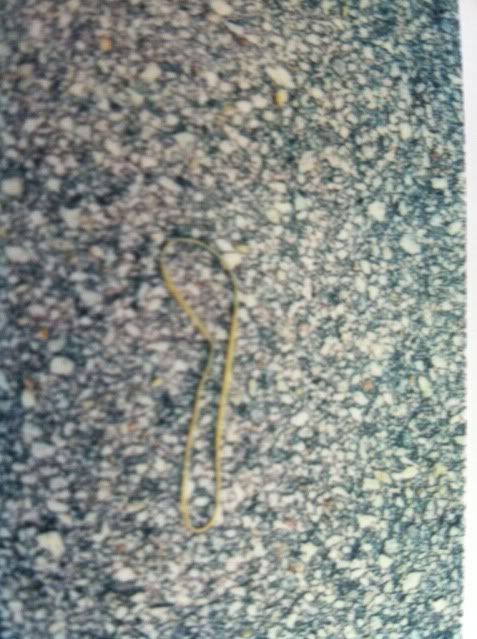 This one from Tom is a bit more political and drenched in loads of irony. Check out this recent graph from a poll regarding the trend of those who favor and oppose same sex marriage…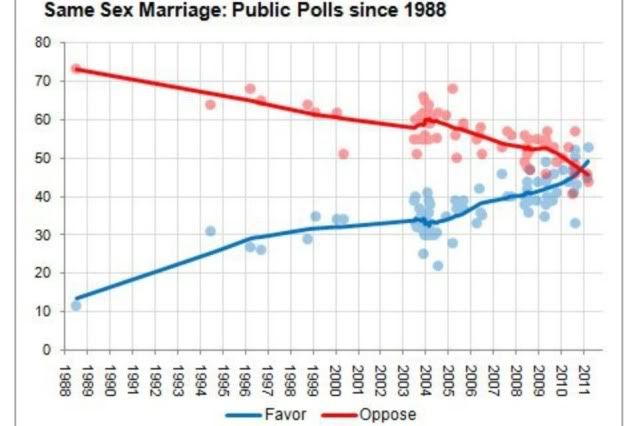 Sandra's entry was discovered when she opened up some brand new bamboo blinds and read the instructions. Which stated, "insert penis into hole". Okay, not really, it was all in Japanese and we have no idea what it said.