We Love Riverside! Just take a look at all of the sights that were seen over this past holiday weekend. Like the tree at the corner of Stockton and Forbes Streets with a natural glory hole...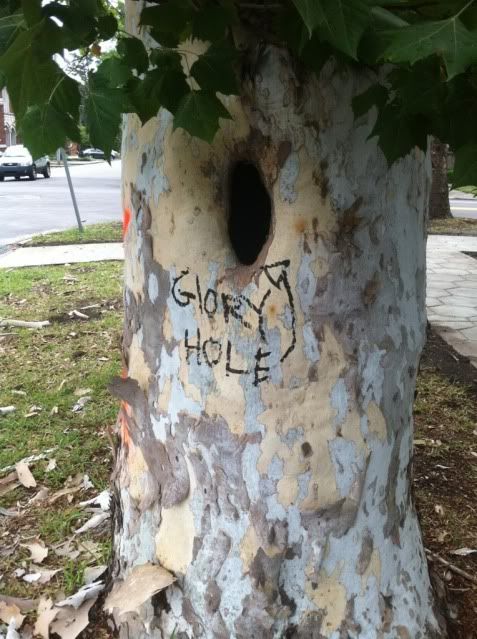 And this flier that was spotted posted on several different telephone polls and electrical boxes throughout 5-Points, Riverside, and Avondale featuring our very own Johnny Miller, it's true...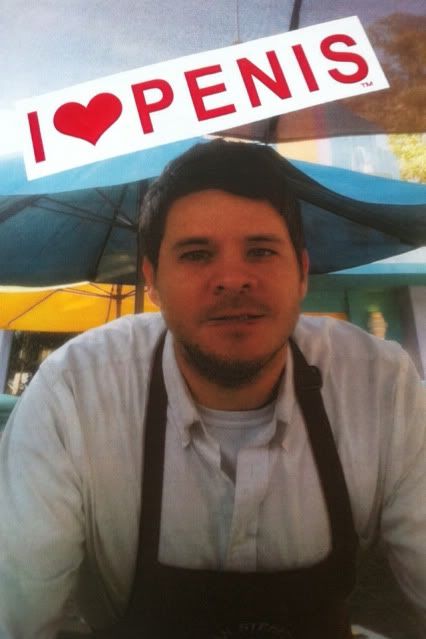 .
Any bets that Lambrofeetie is hiding inside the glory hole tree? Odds are pretty good.
Photos by Mark, Flyer by Sacha, Graffiti by Anonymous.