You guys certainly know that we gave the now defunct Vienna Garden Restaurant a bunch of shit for being a terrible establishment, obviously they were...they're closed; well there's a new eatery located in the shell of VGR called Al Hilm - The Dream Cafe & Hookah Lounge (2677 Forbes Street) and we paid the place a visit. We strolled up there last week to try things out and take a look at the place. Here's the skinny.....
We showed up for happy hour (4PM-7PM daily) around 5:30, the prices for happy hour were sporadic and unclear but, as the friendly waitress said, "it equals out to about $1 off". We ordered a few random appetizers like Falafel, Grape Leaf Rolls (Meat), Hummus with Meat, Chicken Kabobs, and a Burger and Fries (don't ask). The prices were rather affordable, the regular apps were around $3.95 a piece and the entrees (Kabobs and Burger) were between $10-$12. All of it was pretty good with the exception of the Burger and Fries (go figure) that Johnny and Emily ordered, they said it tasted like a Krystal burger. The Grape Leaf Rolls were also a bit amiss, the taste was good but we suspect they were a little old because the rice/meat combo was a bit mushy. Overall we'd give the food a C+/B- but we do suspect that if the turn-over in the restaurant picks up, the quality of the food will as well. Assuming that a high turnover will equal fresher food.
The ambiance was quite a step up from the crude spray paint, flea market, inspired VGR....and the A/C was kickin' at a great pace. It's amazing what a nice fresh coat of paint and some ethnically themed items strategically placed on the walls can do to spruce up a joint.
Final verdict, the place needs a little help, but the prices are pretty spot-on for the venue and area, the staff was pretty awesome, and the food wasn't half bad. We will be back, no doubt. Check out some pics....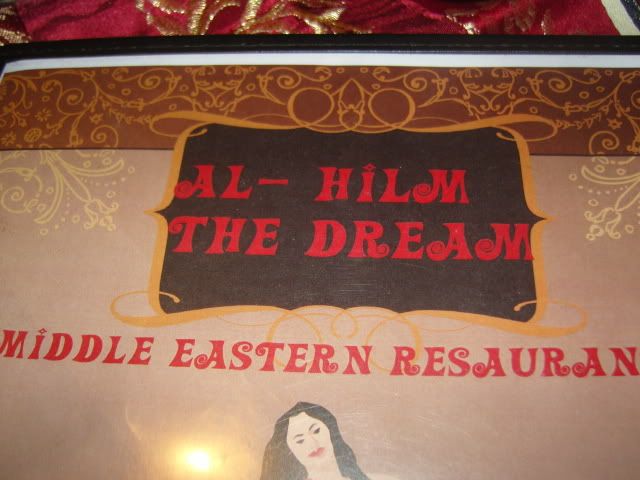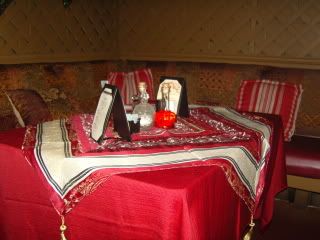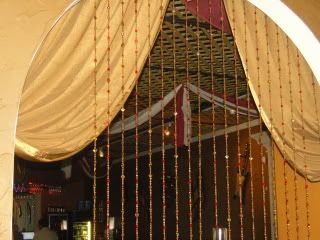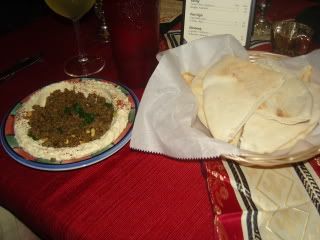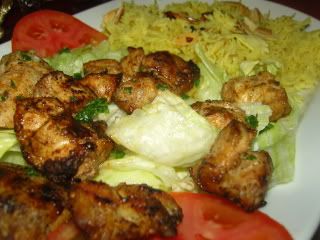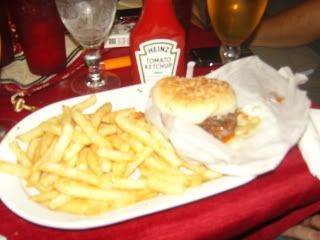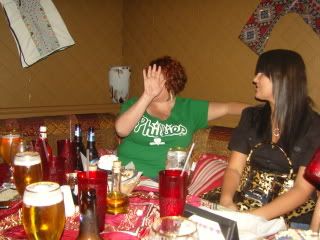 ****We have noticed the ENGRISH on the menu and trust us, we have tons more. Be on the lookout soon.